We have a lot of gorgeous new things for you this week! So grab a fresh cup of coffee and a yummy nibble and let's get started!
First from Jen of Graham Like the Cracker we have
Hukilau Honey
Grab your sunblock and a towel! We're going on a Hukilau! This kit is perfect to scrap pictures of your trips to Hawaii or from your latest backyard luau! Pictures of your little aloha princess or surfer dude will look great too!
It contains 20 papers and 46 Elements!
This kit s $5.00
and Jen also has these fantastic paper and
photo masks
that coordinate with Hukilau Honey.
Want a fun way to show off your pictures or papers? Photo masks are a great way to do that. Instructions are included in the download.
This package contains 4 masks. Two with text, two without. They are $2.00
New from Miss Erin's Scraps...
Step into a magical fantasy land when you create with the
Enchanted Forest!
On sale for 25% off the first week only!
And of course a free QP from the kit! Click on the image to download!
Also, some
CU bubbles.
Enjoy these pretty bubbles to use in all your scrapping needs! They are CU ok, so you may use them in kits you are designing, and are also good for PU, S4H, and S4O.
All the bubbles are shiny, semi-transparent, and look very real. They are of high scrapping quality at 300 dpi, and are very large so you can easily resize them. Priced at only $2.00!
Charmaine has out done herself. Next from Wyld Web Designs, we have
Peaches and Cream
.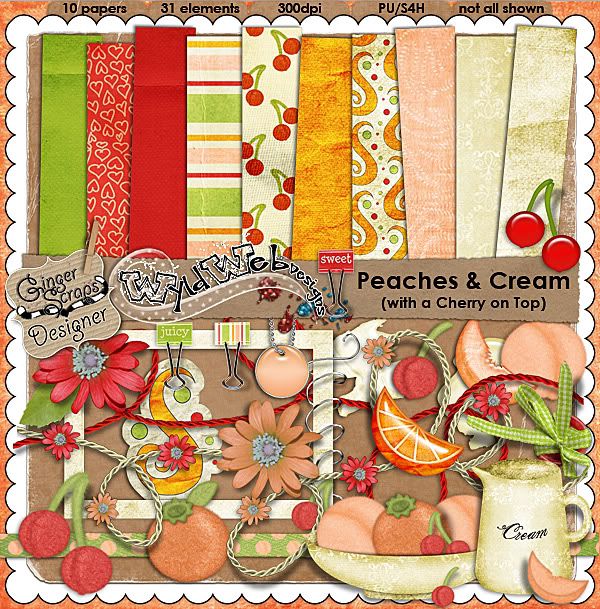 This brightly colored kit will hi-light any of your precious photos. Full of sweet and juicy elements, it will make some mouth-watering pages for your family to drool over for generations to come! Some elements come in both shadowed and non-shadowed versions to make your scrapping easy.
"Peaches and Cream"
is on sale for 25% off for one week!
and finally, a new collaborative effort from Graham Like the Cracker and Wyld Web Designs.
Lil Fella.
and the paper preview: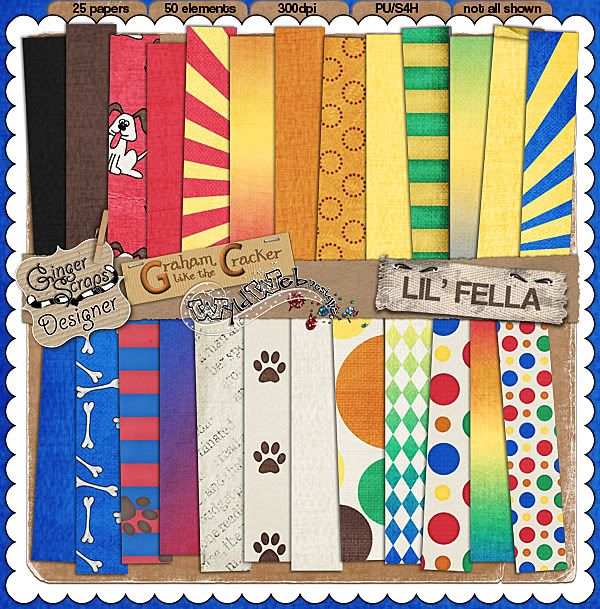 I just love this kit, it was inspired by Char's new puppy, Brody, or Lil Fella as her daughter started to call him!
This kit is perfect to scrap your pictures of everyone's favorite member of the family. This kit is bright and fun and will show off your pampered pooch perfectly.
It contains 25 papers and 50 elements.
In addition, Charmaine and Jen both created a ton add-ons to this already huge kit: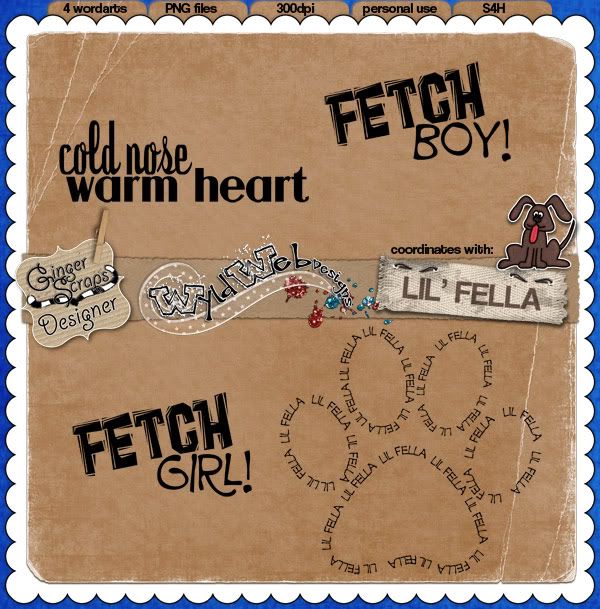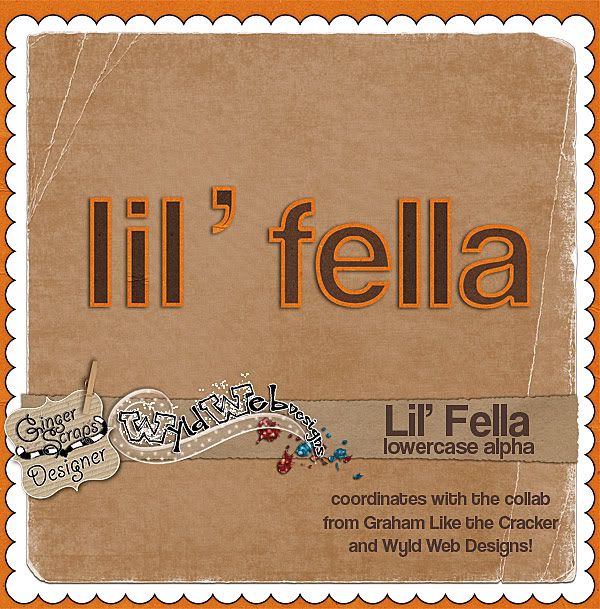 You can buy each piece individually, OR, you can save over 35% and
buy the bundle
!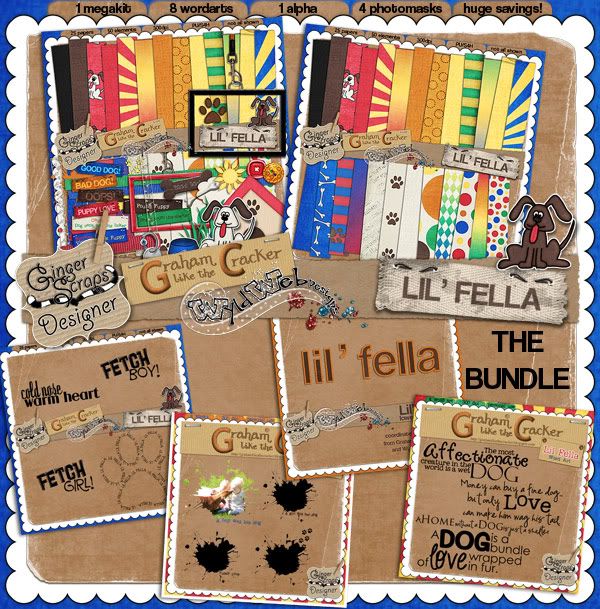 A great savings for a huge kit!