Ok all.. GingerScraps is back up and running! I missed you all - cant wait to catch up!!!
If you didnt read the last post.. this blog will now be my personal blog. We have a new site blog-
Here is the link- http://gingerscraps.net/gsblog/
And the addresses of the other pages have changes a bit too, so please update all your bookmarks :)
At the forum you need to replace your avatar. but the sigis all transferred over.
OK- cant wait to see you at a speed scrap!!!
Happy Scrapping!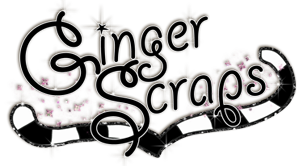 Click HERE- Sign up for the Newsletter