Hi all!! Hope you are enjoying the change of seasons. Here, in Northern California, the leaves are starting to change colors and the air is crisp.
I have a new kit for you that is perfect for all your Pumpkin Patch and Pumpkin Carving pictures- It is called Jack O' Lantern.
Tis will be a FREEBIE for 1 more week then it will be for sale :) So hurry up if you didn't get it yet!!!

Here is a preview pic of Jack O' Lantern- (Shadows for Preview Pic only)
CLICK ON PREVIEW to go to the GingerScraps shop FREE until Nov. 10th !!!!!!
It includes:
1 Full Newspaper Alpha
17 Beautifully Textured Papers ( all 12 by 12 and 300 dpi)
3 Journal Boxes
2 Torn Paper Strips (perfect for title or date)
6 Trims or Borders- Sparkle Trails (Orange and Black), Glitter Fiber Trims, Pumpkin Vine Trim, Pumpkin Seeds Border
2 Frames- Pumpkin Seed Bracket and Glitter/ Newspaper
2 Jack O' Lantern Face Glitter Embellishments
2 Pumpkin Carving Tools
2 Pumpkin Top Flowers
2 Backwards Staples
2 Brads
5 Word Art
Tons of Pumpkin and Jack O' Lantern, Bats, Witch Hat, Black Cat, and Glitter Spider Web Embellishments
Check out all these GREAT LO's done by my CT Girls!!
By Rachel: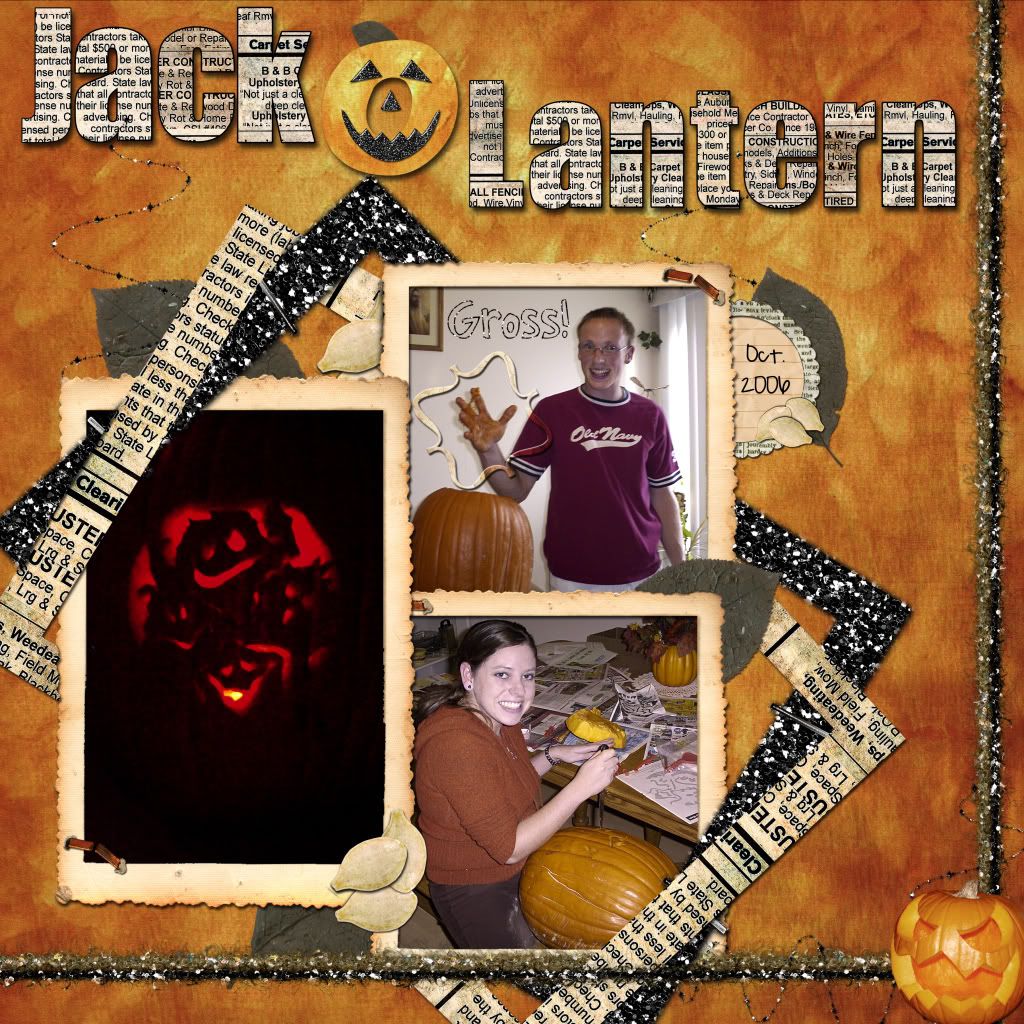 By Julie:
By Jodi:
By Becka:
By Jillian:
By Laura:
Save up your LO and share them with me when my site is up and going again!!! I can't wait to see them :)